Benefits and Risks of Home Sharing
Blog posted On June 20, 2019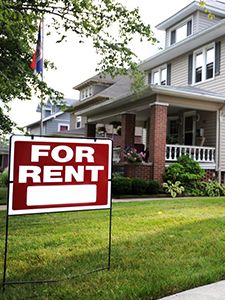 A new practice called "house hacking" is a new name of an old concept, that is getting popular again, especially in expensive markets. Homeowners rent out one or more rooms in their home, through short-term rental sites or other rental agreements, to help with the cost of their mortgage and even make a profit. Some homes, like duplexes or homes with mother-in-law suites, are more conducive to renting, while others may require some modifications.
Before you sign up to rent out your home, there are many financial, legal, and structural factors to consider. Does your community or neighborhood allow renters or have short-term rental restrictions? Does your home have a separate entrance for tenants, or will you be sharing common areas like bathrooms and kitchens? What's the rental rates of other comparable rentals in your area and will you profit off of that? Realtor.com contributor, Melinda Sineriz, recently reviewed the ins and outs of house hacking including the benefits and potential pitfalls.
The property types best suited for renting are:
Two-to-four family homes like duplexes
A single-room-occupancy house, like a townhouse, that has two apartments per floor
A home with a finished basement that includes a separate entrance, bathroom, and kitchenette
A home with a garage apartment
A home with an attic apartment
A home with a guest house
A home with extra "suite-style" rooms that include bedrooms and attached bathrooms
Any home can be modified to accommodate a renter or tenant, but a renovation project will incur additional costs. If you are a current homeowner and need to modify your home to add a separate entrance or extra bathroom, consider how long it will take you to recoup that investment. If you are looking to buy a home, you might be able to get approved for a higher mortgage loan if you plan to rent out one or more units. Talk to a mortgage lender about your purchase or renovation plans to set a reasonable budget ahead of time.
Renting any home whether it's part of the home you live in or a separate investment property comes with potential risks. Protect yourself ahead of time by drawing up a mutually beneficial lease with an attorney. Getting stuck with a tenant who doesn't pay their rent on time or abuses the property could hurt the value of your home or even cause you to fall behind on mortgage payments. Even if you are renting part of the home while you are still living there, remember you are the landlord. When you work with management companies or short-term rental platforms like Airbnb, these third parties can assist with some of these services.
Successful landlords take the following steps:
Evaluate tenants with a rental application
Complete a criminal background check and credit check when they submit their application
Consider asking friends, family, or coworkers if they know of anyone looking to rent before submitting a rental ad
Require a security deposit
Complete a legally binding lease agreement
Renting out part of your home can help you earn extra income to cover your mortgage payment and home expenses and even come away with a profit. With careful planning, this endeavor is helping many homeowners, especially those in higher-cost markets. If you are interested in renting out part of your current home or buying a home to rent, consult with a lender first.
Sources: Realtor.com