Many Consumers Overestimate Mortgage Requirements
Blog posted On June 25, 2019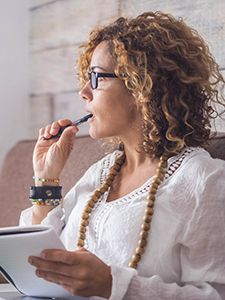 With today's historically low rates, you may be considering buying your first home. Buying a home is the first step most Americans take toward building wealth in the form of home equity. A recent Fannie Mae survey of 3,647 consumers revealed that a staggering number of respondents vastly overestimate what it takes to get a mortgage.
Following the Financial Crisis, lenders across the country imposed more restrictive underwriting standards to avoid a repeat of the irresponsible lending practices that contributed to the recession. However, even with more stringent standards, there are varying degrees of loan programs available to help everyone from first-time home buyers, to move up buyers, to property investors finance their homes responsibly.
From the survey, here are some of the common misconceptions consumers have about qualifying for a mortgage.
Credit Score
53% of survey respondents believed they needed a FICO® credit score of at least 650 just to qualify for a mortgage, when many loan programs are available for credit scores as low as 580. The credit score is just one component of your mortgage application. A lower credit score may just require a larger down payment or mortgage insurance.
Down Payment
40% of survey respondents reported they did not know how much was required for a down payment. Only 23% of respondents were familiar with low down payment options. Respondents commonly reported 10% as the minimum down payment requirement, even though many loan programs, even conventional loan programs, are available with down payments as low as 3%. Government-sponsored loans like the VA Loan and the USDA Loan are available with zero down payment options and financeable closing costs.
Debt-to-Income Ratio
Survey respondents were also unfamiliar with debt-to-income ratio requirements. 61% reported they did not know what debt-to-income ratio they needed to qualify. Debt-to-income ratio requirements vary depending on the loan program, and many lenders will work with you to find the right program for your debt-to-income ratio.
Fannie Mae chief economist, Doug Duncan, commented on the survey results, explaining that since a mortgage is an "infrequent transaction" consumers are less familiar with how a mortgage works. He stated, "most buy a house or refinance maybe four to five times in their life."
Even seasoned real estate investors could benefit from the one-on-one guidance of a mortgage loan officer. Loan officers have to stay up to date with all of the latest regulations and guidelines, and may also know about new loan programs, down payment assistance, and grant options that might not have been available last time you financed a home. If you're interested in buying a home this year, let me know.
Sources: CNBC, HousingWire