Market Recap: Job Openings Up, Consumer Credit Slows, Mortgage Apps Rebound
Blog posted On May 10, 2019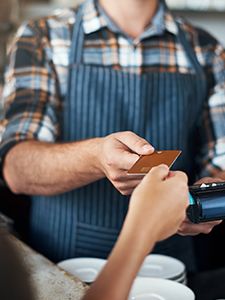 Mortgage rates have not moved significantly this week, following the Federal Reserve's decision to leave rates unchanged. Job openings increased, as the labor market continues to show strength. Consumer borrowing slowed but was still positive. Both new purchase and refinance mortgage application submissions turned around after several weeks of declines.
After falling in February, job openings rebounded in March, suggesting companies are still hiring despite an overall slowdown of economic growth. The Job Openings and Labor Turnover Survey (JOLTS) reported 7.49 million job openings in March. The voluntary quits rate was unchanged at a level of 2.5%. Overall, the pace of hiring has slowed, but at 3.6% the unemployment rate is resting at a near 50-year low. Julia Pollak, a labor economist at employment marketplace ZipRecruiter, commented, "job openings have now exceeded the number of unemployed Americans for 13 straight months."
Consumer borrowing scaled back to the slowest pace in nine months in March. Total consumer credit increased at an annual rate of 3.1%, down from February's 4.6% rate of growth. Revolving credit declined by $2.18 billion from February to March for an annual expansion rate of 1.4%. Non-revolving credit is up by $12.4 billion from February to March, for an annual expansion rate of 5.3%. Although growth has weakened, the data still points to a confident consumer.
The Mortgage Bankers Association (MBA) weekly mortgage application survey was gainful after several weeks of declines. New purchase applications ticked up 4.0% and refinance applications improved 1.0% for a composite increase of 2.7%. Following the Federal Reserve's decision to leave the federal benchmark interest rates unchanged, mortgage rates have not moved drastically.
Lower mortgage rates are likely to power the housing market into the summer. With no rate hikes expected any time soon, prospective home buyers and homeowners looking to refinance may be inclined to make real estate moves while rates are low.
Sources: Bloomberg, CNBC, Econoday, MarketWatch, MarketWatch, MarketWatch, Mortgage News Daily